Client Profiles: Glenham Property
In this sequence of Client Profiles, Jobs in Letting is looking at the property journey of Charles Innes, Investment Director at Glenham Property.
From behind a bar to the lettings industry
Back in 1995 I had been working in the licensed trade for a couple of years and decided that I would far rather spend time in front of the bar than behind it! So, I approached an old friend who owned a well-respected agency in Edinburgh called Central Letting and he very kindly offered me a job.
I started as a Lettings Negotiator and quickly found that I enjoyed working in the exciting environment and stayed with the company for a number of years becoming a Lettings Manager. It was also during this period that I first met Michelle as she had a brief stint working for us. My final role with Central Letting was to develop a residential investment service for clients looking to buy property as an asset utilising the, then relatively new, buy to let mortgages that had come onto the scene.
Next came a slight change in direction as the owner of the agency sold the business in 2003 and set up a new company called Kingsford Estates, which specialises in property development. During this time, I worked as a Project Manager and enjoyed learning new skills running a number of developments both commercial and residential.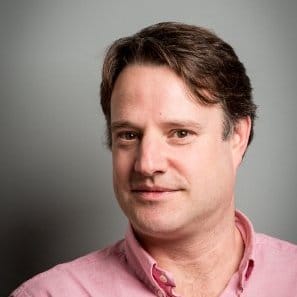 When love takes over…
In 2005 my life took another turn as I met my future wife in Edinburgh. At the time she was living in London so I decided to move down to the big smoke to be with her. I was lucky enough to find a job again as a Senior Lettings Negotiator with a very well established and respected independent estate agency in Fulham, called Farrar and Co. Working in London was quite a change to Edinburgh in part due to the difference in the legal elements of the job but also the levels of rent and the pace. The area we covered was Kensington, Chelsea, Fulham and Mayfair and I was regularly negotiating leases with rents in excess of £100,000 PA and our clients were all high net worth individuals. It was a steep learning curve and a challenge but great fun and rewarding.
I then swapped property for something rather different and moved with my wife from London to the far north of Scotland. We settled in Caithness where I was a factor for a traditional sporting estate. I was also involved in running a family property portfolio and helped relaunch a tweed company. We remained living in the "lowlands beyond the highlands", as the county is known colloquially, for some 8 years and my son was born in Wick.
Property is calling
In 2013 my wife and I decided to move south again and I wanted to get back into the property business in Edinburgh. I chose to approach Jobs in Letting to ask for their help in finding me a job and when I went along to my interview I was pleasantly surprised to bump into Michelle again. She was very professional and had soon found me a senior role with a lettings agency in Edinburgh. For various reasons this didn't work out and it became apparent that I needed to move on and again went to Michelle for help. She acted very quickly and I secured a job as Lettings and Investment Manager of another agency in Edinburgh where I remained for two years.
All of which brings us to the present day; I am now the Investment Manager at Glenham Property. I work with all sorts of different individuals, all of whom are looking to benefit from the returns they can generate from investing into residential property. There is no one size fits all, some of my clients are what would be categorised as high net worth individuals, others are from overseas and others are just ordinary people looking to add property to their asset base. Glenham is a multi-award winning customer focused company with big plans and I am really excited to be a part of it.
If I can offer any advice to those starting out on their journey it would be to stay positive, never be afraid to take a jump into the unknown and accept that you will make mistakes, take advice from others and learn from them.