Client Profiles: Rettie & Co
In this series of Client Profiles, we are looking at the property journey of Karen Turner, Director of Lettings at Rettie & Co.
First steps in the world of property
My journey in property started with a job at a national firm of estate agents where I worked as a secretary to one of the partners. They specialised in country houses, farms and estates. My role there was busy and varied and it was a great place for me to get involved in and learn about the world of property. Interestingly, I worked with my current Managing Director at this company, so my career path has really gone full circle for me in that sense.
From there, I had a very brief foray into commercial property. I only lasted a few weeks before resigning and going back to my previous employer. Commercial property just was not the right fit for me and I knew my career path lay elsewhere.
Finding the right career path
My next opportunity saw me head off to work for a well-known Edinburgh law firm within the estate agency team. I started off as Assistant Property Manager and then progressed to Property Manager.  I loved every aspect of this role; the adrenaline rush and buzz I got from working in such a vibrant environment was amazing. Talking your clients through the offer at a closing date and hearing their astonishment at the price offered gave me a real sense of pride. I always delivered the result in reverse order to save the best for last! I then left the sales team and went into the purchase side of the business. This role involved offering for and negotiating on purchases for clients.
One of my most memorable sales transactions was during the recession where I still managed to secure a sale on a house valued in excess of £2.25m. My biggest success for a client on the purchase side was talking them out of offering £100K over the asking price for a house they had missed out on years before. This was their dream and forever home and they were desperate to get it. However, the market was not dictating such a high premium. Through skilful persuasion, I talked them out of the high offer and they ended paying £30K more than the asking price instead. This was a whopping £70K saving for them!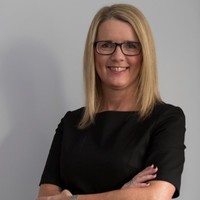 Although I had lots of highs and great experiences in that role, the time came to move on.
I then found myself at another law firm back in sales as Property Manager. My remit was to bring in new business and to help modernise their estate agency team and all the processes they used. This was an exciting opportunity and I worked closely with one of their solicitors. We shared the same passion for success. After a couple of years we started to notice a marked difference in new business and the profile of the firm. I was then promoted to Director of Estate Agency.
Around this time, I headed off on a long holiday to New Zealand. Whilst waiting for a helicopter trip over the glaciers, I received an email about an opportunity that I really couldn't turn down but which I did until I reconsidered and rationalised all aspects of it. Was it fear of the unknown that triggered my initial rejection of that opportunity? Most probably. This was a different career move entirely for me and one that brought me into a core management role of a law practice as Director of the Property Sales Division. I had four teams under my remit. I eventually inherited the management of two conveyancing teams, which brought all the residential teams under one umbrella.
There was never a dull moment in that role, but sadly this company went into administration. From there I set up a consultancy business of my own. This was in equal parts exciting and scary at the same time but I didn't have to worry for long as I got a call to reconnect with a former colleague who had built up a very successful business: Rettie & Co.
Life is a journey of learning
My role at Rettie & Co. is Director of Lettings. I have teams in both Edinburgh and Glasgow as well as having director oversight of Edinburgh Festival Rentals, which specialise in short lets and festival lets. Our lettings teams manage over 1200 properties. Lettings is not my background, but I work with a wonderfully supportive team whose remits ensure that the day-to-day compliance and client and tenant management is looked after and operates smoothly. They allow me to get on with my key priority of creating new business opportunities and increasing the properties under management.  We have ambitious growth plans, which should come as no surprise to those that know Rettie & Co.
I have worked with some truly amazing and inspiring people throughout my career, many of whom are now close friends.
My advice to the younger me is to not pass by an opportunity and to remember that you won't know everything on day one. You will, instead, learn along the journey! My advice to the older me is the same – life is a journey of learning so enjoy the ride, you just never know where it will take you!